Phone: 808-877-7005
Toll Free: 877.238.4942
Maui Helicopter Tours Offering daily flights to the most inaccessible and beautiful areas of Maui and Molokai. Select helicopter tours below or learn about tour destinations. Experience Makes the Difference Our pilots are experienced professionals with thousands of hours of flight time, and are trained to the demanding standards of Steve Egger, Air Maui's owner and Chief Pilot. Being the best is just the first step; our pilots must also excel at being your personal guide, entertaining and informing you about Maui's history, geology, flora and fauna as you soar above fantastic landscapes.
ACTIVITIES:

Imagine taking in all the sights of the East Maui, then heading deep into the isolated interior of the West Maui Mountains. There is no other place on Earth like it: Steep vertical ridges carve the old volcano into a series of deep valleys that extend from the rain-soaked summit to the coast. The Best of East and West.
60-65 minutes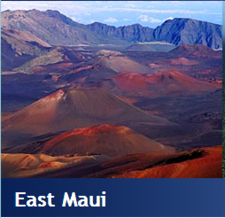 Air Maui's Hana/Haleakala Tour is a 45 minute journey to some of the most requested sights on the East side of Maui.

Haleakala Crater, Lush Tropical Rainforest's of Hana, deep valleys and spectacular waterfalls are some of the sights you will see. The aerial views you will get is unlike any you will get from your road travels. Great picture opportunities!

The best 45 minutes you can spend on Maui!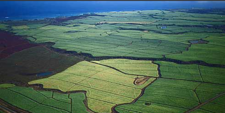 See the Best of Maui for Less!! If you're tight on time or budget, our 'Maui Lite' tour will take you directly to either Haleakala Crater or the West Maui Mountains - your choice of one of these destinations
30 minutes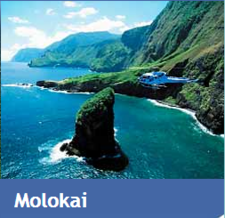 If you're looking for waterfalls and more waterfalls, the combination of West Maui and Molokai's north shore is the ticket. Lush valleys penetrating deep into the mountains, waterfalls cascading down valley walls and vertical sea cliffs. The isolation of these remote landscapes transports you into The Lost World.
60-65 minutes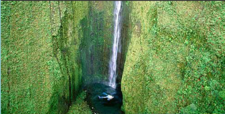 An Air Maui Exclusive! Only Air Maui offers this incredible 45 minute flight that includes the deep valleys and craggy ridges of the majestic West Maui Mountains and the grandeur of the sea cliffs and waterfalls of Molokai?s inaccessible north shore.