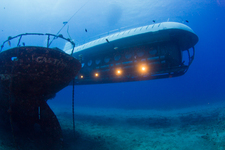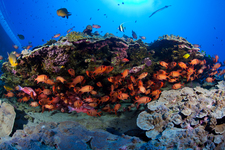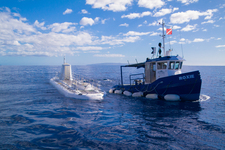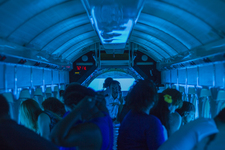 Adult Price:
$158.61
-
Members Price:
$135.48
Child Price:
$70.73
-
Members Price:
$60.42
The biggest attraction on Maui is more than 100 ft. below the ocean. Atlantis Submarines is your ticket to see it. Take an once-in-a-lifetime undersea adventure in an Atlantis Submarine, the world's first and most technologically advanced passenger submarine. You will journey into a spectacular blue world more than 100 feet below the surface in spacious air-conditioned comfort. To enhance its sub tour experience and help improve the marine environment, Atlantis embarked on creating an artificial reef in December 2005 by sinking the aged Carthaginian replica of a 19th century supply vessel. The sunken Carthaginian, which needed major repairs and would have been scuttled at sea otherwise, is anchored to a sandy bottom in 95 feet of water that is devoid of coral reef. The resulting artificial reef will develop into a self-sustaining habitat for indigenous fish, coral and other marine life. Join us aboard the Atlantis Submarine in Maui to witness the new resting home of the Carthaginian. From December through May, Atlantis guests may enjoy whale watching during the ship-to-shore journey. All tours provide narration in Japanese, Chinese and Korean via headsets. Reservations for this tour are highly recommended.
Accommodation Information:
100% refund if cancellation is 24 hours prior of the activity date. No refund inside of this 24 hour period.