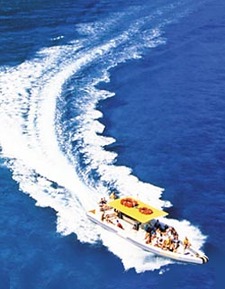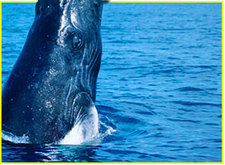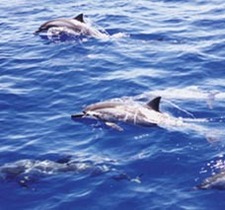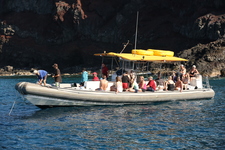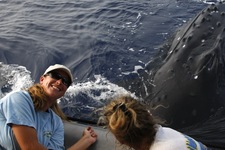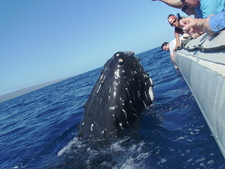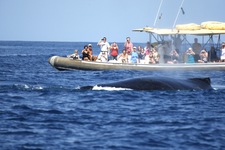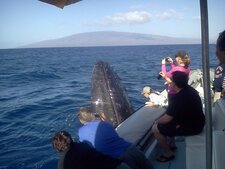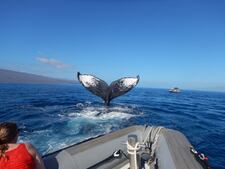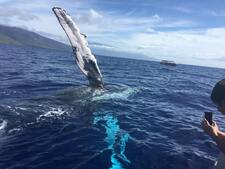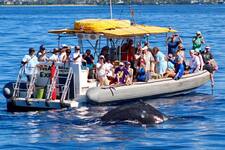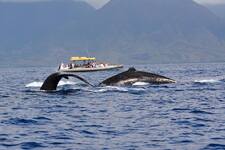 Adult Price:
$575.04
-
Members Price:
$575.04
Child Price:
$575.04
-
Members Price:
$575.04
Whale Pass Price:
$575.04
-
Members Price:
$575.04
WP Count Price:
$0.00
-
Members Price:
$0.00
THE GREATEST VALUE FOR AVID WHALE WATCHERS
10 trips at anytime and any days during the Whale Season.
1 free trip and the other 9 trips at the reduced child price rate---for a savings of $199.00!!! Only $441 plus taxes. One Pass for one person; non-transferable (even amongst family members--thanks).

WHALE WATCH ADVENTURES---CHOOSE FROM 7 DAILY TRIPS
Enjoy whale watching on our Explorer Super Rafts, the largest rafts in Hawaii. Our twin engine Explorer Super Rafts are very fast and comfortable with padded seats and a large bimini top for plenty of shade and give our guests more time to watch whales and less traveling time. Be a part of the action close to the water and the whales. Enjoy a truly remarkable experience with our Humpback Whales -- the leviathans of the deep.

Every seat is a "front row seat" with great viewing. Hear the "songs of the Humpback Whales" from our Hydrophones on-board our Explorer Super Rafts.

With up close and personal viewing, our Explorer Super Rafts offer our guests "an ocean level view" of the whales (not 15 feet above the water as in the larger boats), and provide our guests the opportunity to be close to the action and the whales.

Avoid the crowds of the larger boats - it is more fun to view the whales with a few friends rather than 100+ strangers!
Accommodation Information:
A 48-hour cancellation notice in advance of the trip departure time is required for a refund. If an attempted cancellation is less than 48-hours advance notice and due to a medical illness, a written statement from a LOCAL physician or medical clinic is required. Guest may reschedule an excursion without a cancellation charge if the new excursion is taken within 72-hours of the booked excursion (limited by availability, unable to cancel). Any price differential in the original booked excursion and the rescheduled excursion shall be paid by or refunded to the passenger as the case may be.