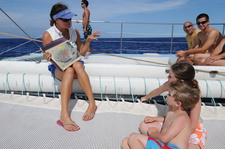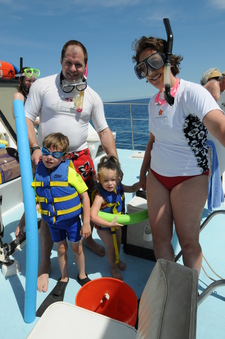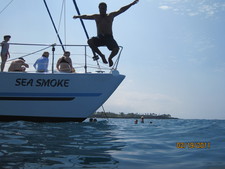 Adult Price:
$159.00
-
Members Price:
$159.00
Child Price:
$79.50
-
Members Price:
$79.50
Infants Price:
$0.00
-
Members Price:
$0.00
Mahalo for choosing the Ocean Sports Snorkel Whale Watch Adventure!
We'll take you Humpback Whale Watching and then snorkeling at the best reef of the day (we have more than a dozen sites to choose from) on this cruise that truly offers something for everyone. We include canned soft drinks, and a selection of canned beers and single-serve wines. You can bring your own box lunch aboard too! We also include an onboard marine life briefing and snorkel lesson… be sure to ask us for your guided snorkel tour! And Ocean Sports really sails our catamarans! You can take the helm and experience the excitement of true coastal sailing or just relax on deck and let us do the work. Please note that Humpback sightings are not guaranteed on this cruise. Fun for the whole family! Great photo ops!
Accommodation Information:
Transportation:
No Transportation
10 AM Check-in at Abay Beach Hut
10 AM Check-in at Ocean Sports Shop KWHE
Cancellation Policy: If you need to cancel your reservation with us, please do so 24 hours prior to your scheduled activity to receive a full refund. If you need to cancel less than 24 hours prior, you'll be charged the full fare. Cancellations on our Catamaran cruises due to weather are at the sole discretion of the Captain. Cancellation terms for blocks or Exclusive Charters may vary as agreed. Cancellations due to COVID-19 symptom presentation will be refunded 100%.