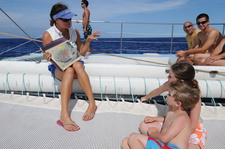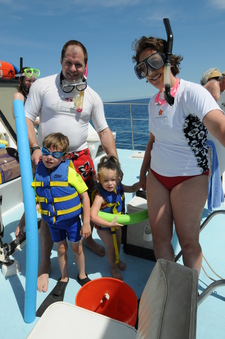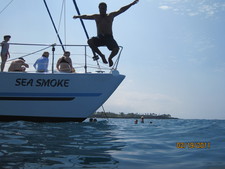 Adult Price:
$159.00
-
Members Price:
$159.00
Child Price:
$79.50
-
Members Price:
$79.50
Infants Price:
$0.00
-
Members Price:
$0.00
Mahalo for choosing the Ocean Sports Snorkel Adventure!
Our Snorkel Adventure will take you to the BEST reefs on the Kohala coast (we have more than a dozen sites to choose from).

We'll include canned soft drinks, canned beers, and a selection of single-serve wines and you can bring your own food and beverages aboard too. While on board, we provide a marine life briefing, snorkel lesson and all the snorkel gear you'll need. We'll provide boogie boards, float belts and/or life jackets to anyone who'd like a little extra flotation in the water. Be sure to ask for an in-water personalized snorkel tour from our experienced snorkel guides!
Accommodation Information:
Transportation:
No Transportation
8:30 AM Check-in at Abay
8:30 AM Check-in at Kwhe Whale Center
Cancellation Policy: If you need to cancel your reservation with us, please do so 24 hours prior to your scheduled activity to receive a full refund. If you need to cancel less than 24 hours prior, you'll be charged the full fare. Cancellations on our Catamaran cruises due to weather are at the sole discretion of the Captain. Cancellation terms for blocks or Exclusive Charters may vary as agreed. Cancellations due to COVID-19 symptom presentation will be refunded 100%.