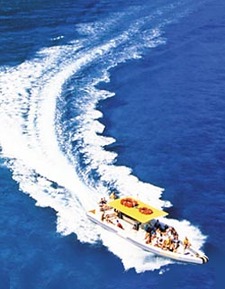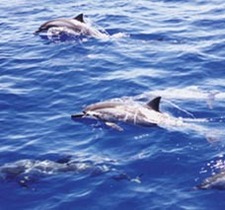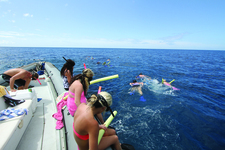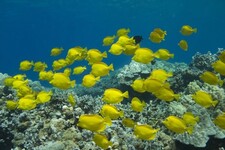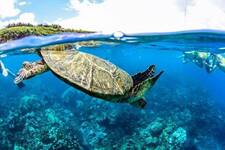 Adult w/ pickup Price:
$176.04
-
Members Price:
$176.04
Child w/ pickup Price:
$144.79
-
Members Price:
$144.79
We'll pick you up at your hotel!

Description:
Start your morning with Kona coffee, passion orange juice and ice water during check-in at Slip 11 in Lahaina Harbor.
After leaving Lahaina Harbor, we head across the 'Au'Au channel to the island of Lana'i. Two snorkel sites are selected by the captain to offer the clearest and calmest ocean conditions. Snorkel gear, instructions and safety tips are provided by our experienced captain and crew.

Spinner and bottlenose dolphins are often encountered off the island of Lana'i with lots of tropical reef fish, green sea turtles and occasional manta rays at the snorkel sites.

Tropical treats including fresh fruit and homemade breads are served on-board after departing the harbor. Lunch (turkey wraps, buttermilk dressing, Maui chips, pineapple and cookies) is served on-board at one of the snorkel sites, along with unlimited sodas, juices and bottled water during the trip.
Accommodation Information:
Transportation:
No Transportation
Lanai Dolphin Snorkel - Central
Lanai Dolphin Snorkel - South
Lanai Dolphin Snorkel - West
A 48-hour cancellation notice in advance of the trip departure time is required for a refund. If an attempted cancellation is less than 48-hours advance notice and due to a medical illness, a written statement from a LOCAL physician or medical clinic is required. Guest may reschedule an excursion without a cancellation charge if the new excursion is taken within 72-hours of the booked excursion (limited by availability, unable to cancel). Any price differential in the original booked excursion and the rescheduled excursion shall be paid by or refunded to the passenger as the case may be.