Phone: 808-866-7034
Year Established: 2013
Maui Paintball is a fun and safe activity for individuals, families, groups, parties, corporate team building, Maui residents and tourists alike. The field is conveniently located along the Honoapiilani Highway in the small town of Olowalu on the way to Lahaina, just a 7 minute drive from Lahaina town and only 25 minutes from Kihei. Maui Paintball's fields span over 10 acres and contains multiple tree forts that incorporate over 50 separate trees, totaling more then 4500 square feet. We strive to promote an exciting, fun and friendly environment that brings people together and creates lasting friendships. While an element of competition adds thrill to the game, the main focus of Maui Paintball is to have fun.
ACTIVITIES:
The Haunted Hay Ride is a seasonal tour available only in the month of October.

Ride though our haunted forest and shoot ghouls, ghosts, and zombies WITHOUT WORRYING ABOUT GETTING SHOT!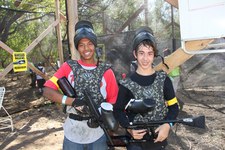 Includes: Equipment rental (incl. Semi-auto marker, mask, optional chest protector, and all day HPA)

Camouflage coverall: $5 Option

Electro-pneumatic vibe/envy Gun Upgrade: $5
Own Gear Package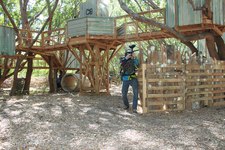 Includes:
All day HPA (while playing – not available after last game)
* Please note that players with own gear must have effective barrel plug or barrel sock.
(Own Gear Package does not include use of Maui Paintball clothing or equipment of any sort)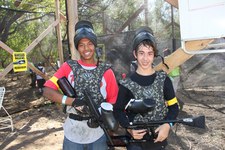 Includes: all day play, Equipment rental (incl. Semi-auto marker, mask, optional chest protector), 500 painballs and one Camouflage
Cancellation Policy: 24 cancellation; all participants must sign waiver located at: http://mauipaintball.com/waiver.pdf