Phone: 808-667-6998
Toll Free: 800-248-5828
Year Established: 1986
The Old Lahaina Luau takes great pride in presenting an authentic Hawaiian Luau. Your evening with us starts with a lei greeting presented by our friendly Luau hosts. Enjoy Island crafts and demonstrations, such as our Imu unearthing of the Hawaiian underground oven, poi pounding and kapa making. Included throughout the evening are Tropical cocktails and beverages. Our bountiful buffet is where you will have an opportunity to try traditional Hawaiian foods with a variety to satisfy everyone's palate. Culminating your evening is our award-winning production of legendary music and hula that will take you on a musical journey through the history of Hawaii and our people.
ACTIVITIES: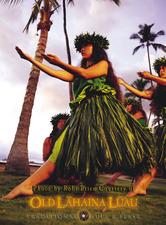 The award winning number one Luau in the Hawaiian Islands. Select from Traditional or Table seating.

The Old Lahaina Luau takes great pride in presenting an authentic Hawaiian luau. An evening of traditional Hawaiian cuisine, music, cultural dances and island crafts. Guests will appreciate a genuine reflection of Hawaiian history while enjoying an ocean view and sunset.
Premium open bar included throughout the evening. A bountiful buffet of regional cuisine with enough variety to satisfy every palate.

Entertainment includes an award-winning presentation of traditional Hawaiian music and hula which culminate the evening.

Start time 5:15 pm - End time 8:15 pm (Oct-Mar)
Start time 5:45 pm - End time 8:45 pm (Apr-June)
Start time 6:15 pm - End time 9:15 pm (July - Sept)
Cancellation Policy: Cancellations accepted until 10:00am on the day of scheduled Lu'au. Changes to the reservation or cancellations received after the specified time or "no-shows", will be a full charge.