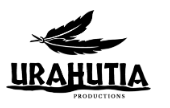 Phone: 808-667-5353
Toll Free: 1-866-244-5353
Year Established: 1999
"Lele" is an older, more traditional name for Lahaina. This "feast" is redefining the luau by crossing it with fine dining island-style in an intimate beach setting. Both the show and the five-course gourmet meal express the spirit of a specific island culture: Hawaiian, Aotearoa New Zealand, Tahiti, and Samoan. The wine list and liquor selections are excellent. This may be the trend of the future for would-be Polynesian royalty. Feast of Lele owners, Old Lahaina Luau, I'o, and Pacific'O restaurants have outdone themselves with their lavish cultural concoction. Chef James McDonald's prepare this wonderful food with an outdoor oceanfront setting, and the exquisite dancers of the Old Lahaina Luau add up to a dining experience that sizzles. As if the sunset weren't heady enough, dances from Hawaii, Tonga, Tahiti, and Samoa are presented, up close and personal, in full costumed splendor. Chanting, singing, drumming, dancing, the swish of ti-leaf skirts, the scent of plumeria it's intoxicating. And the food reaches banquet proportions: unlike at a luau, where seating is en masse, guests sit at white-clothed, candlelit tables set on the sand. Particularly mesmerizing is the evening's opening: a softly lit canoe carries three people ashore to the sound of conch shells. With shows daily and seating limited to ensure the most intimate luau experience this will certainly be one of the memorial evenings of your vacation.
ACTIVITIES: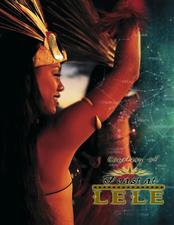 Feast At Lele:
Fresh Flower Lei & Mai Tai greeting. Open bar included throughout the evening. A sit-down, five-course dinner,
featuring cuisines of Hawaii, Aotearoa - New Zealand, Tahiti, Samoa, and Dessert. Menu created by Executive Chef
Adrian Aina. Each course is accompanied by dramatic Polynesian entertainment from each island. Example, the
Hawaiian course is accompanied by Hawaiian dances; New Zealand course is accompanied by New Zealand dances,
etc… Show created by Old Lahaina Luau.
Cancellation Policy: Click here to acknowledge our Non-Refundable Cancellation Policy: Parties of 9 or less, cancellations accepted until 10:00am on the day of event. Cancellations after 10:00am or "no-shows" are a full charge. Parties of 10 or more, refer to your confirmation slip for the Cancellation Policy.