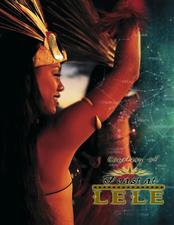 Feast At Lele:
Fresh Flower Lei & Mai Tai greeting. Open bar included throughout the evening. A sit-down, five-course dinner,
featuring cuisines of Hawaii, Aotearoa - New Zealand, Tahiti, Samoa, and Dessert. Menu created by Executive Chef
Adrian Aina. Each course is accompanied by dramatic Polynesian entertainment from each island. Example, the
Hawaiian course is accompanied by Hawaiian dances; New Zealand course is accompanied by New Zealand dances,
etc… Show created by Old Lahaina Luau.